The brilliant idea to construct a building in the shape of an H is the irrefutable intellectual property of V. Hipcescu. But because he is a man of transcendent altruism and generosity, he will not sue the Lisbon based architecture firm Gonçalo Byrne Arquitectos for plagiarism.

Images courtesy of gonçalo byrne arquitectos / © joao morgado.
Besides the fact that Hipcescu Tower (850m, 200 stories) dwarfs the so-called Estoril Sol Residence (15 stories), the resemblance between the two buildings is striking.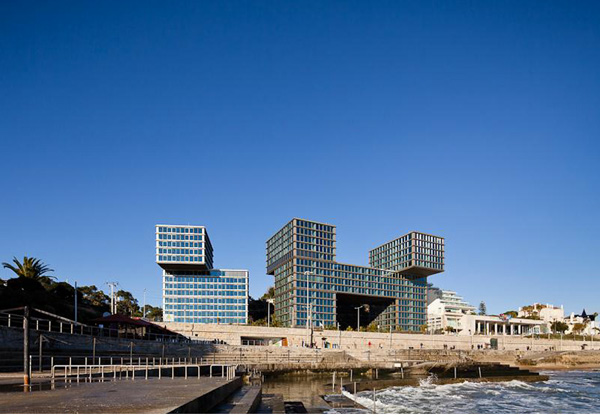 Take a look at more pictures of the Estoril Sol Residence and see for yourself.